Halloween, one of the best holidays of the year, is already in the air! It's the perfect time to create a scary atmosphere around you. However, if you don't know how to prepare for it, it can be too difficult choosing costumes, making pumpkins and so on. So here are some resources for you, like websites, apps and fonts, which will help you prepare for Halloween in the best way.
Websites
1. Digital Dudz
Digital Dudz of Morph Costumes is one of the best websites to choose your scary t-shirt or costume of Halloween. It's a website, which is unique and awesome. With these costumes, you will surely be at the center of attention. All you need to do is downloading free Digital Dudz app.
2. Instructables
Instructables is an awesome website, which is for those people who prefer making things themselves instead of buying. So, it helps you create costumes for you and your kids and pets. In addition, it shows you how to make some cool spooky decorations for your house. Thus, with the help of the tutorials provided by this website, you will not have any worries during the Halloween.
3. JibJab Halloween cards
If you want to show your friends that you care about them in Halloween, there is no need anymore to buy stamps or work on pictures on Photoshop for hours. You can just send them JIBJAB zombie party eCards, which are very easy to create. It's the best way of sending personalised Halloween cards to your friends.
4. Taste of Home
One of the most important things during Halloween is cooking! This usually contains ghost cookies, scary and monster sandwiches. So with Taste of Home website you can have access to creative, innovative and scary Halloween recipes.
5. Extreme Pumpkins
With Extreme Pumpkins, you can find everything you need to know about cooking and designing Pumpkins. For example, you can know how to carve pumpkins, you can have some Pumpkin patterns and participate in contests.
6. Costume Idea Zone
Another great site for choosing Halloween costumes is Costume Idea Zone. In this website you can find many interesting and unique ideas of costumes, and also the ways of creating them. The website is divided in several sections, such as traditional costumes, costumes for couples, ideas for people who are lazy and so on.
In addition, there are so some tips on how to save money when creating costumes.
7. Pumpkinnook
There is no Halloween holiday without scary and entertaining games. In Pumpkinnook, you can find the best collection of Halloween party games. Few examples of the games are: "The Naming game", "Pumpkin Golf", "Tic-Tac Ghost", "Scary Stories" and so on.
Mobile Apps
8. Scary Sounds
During Halloween, one of the scariest things to do is to make some scary sounds. Scary Sounds is an app, which creates frightening sounds or creates a combination of them. You can attach your phone to dynamics and play some scary sounds during the party.
Price: Free
9. Halloween Recipes
If you want to look for recipes with your smartphone, "Great Halloween recipes" is the right app for you. Recipes contain appetizers, main dishes, drinks and snacks.
Price: $0.99
Fonts
If you are a webmaster, there are also some Halloween fonts for you to redesign your website during that holiday. The best fonts are…
10. YouMurderer Font. Download here
11. DKMothman Font. Download here
12. Bacon Font. Download here
13. Hacjiuza Font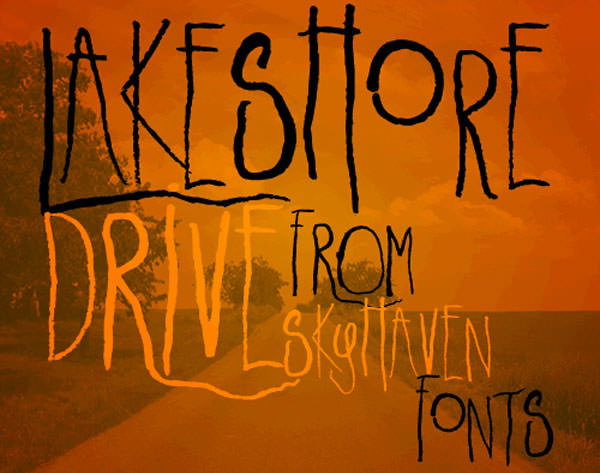 Icons
Besides websites, apps and fonts at IconsMind we have are also some icons to prepare for the holiday of Halloween.
15.  You can get our full pack of icons together with Halloween icons category at IconsMind. For a limited time only we offer 20% discount with coupon code "ICONS20".
So, here you have some digital resources to prepare for the Halloween. Go and enjoy your day!
Do you have other resources in your mind? Share with us in the comments below.
Here's another article you might like:  25 Creative Exemples Of Hipster Design